Hello everyone. :) Hoping that my bigggg post will liven up the community a bit, I want to see what others are getting as back to school approaches! Or heck, anytime is a good time to buy new office supplies. :o)
I have been scouring ALL OVER THE PLACE to find the prefect supplies for my senior year of college (semester one) you are never too old for cute supplies! :D
In case you have not seen my posts before, my name is Jessie and I am 21 years old. I go to the University of Maryland in College Park. :) I am an ART MAJOR. Huzzah! Thus it is obligatory that I LOVE office supplies. :D
Warning! LOTS of pictures to follow. ;)
Here we go...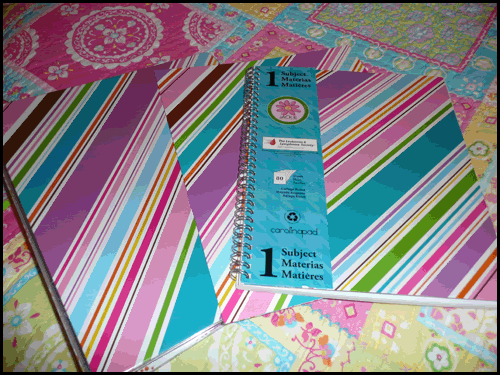 this is the FIRST complete set that I have assembled so far. I try reallllllly hard to find matching sets for each course (notebook, binder, folder) :)
This is from the Kendall Collection, one of the two patterns I did not purchase last semester. :) The notebook is all glittery in person, yay! I LOVE glitter. :D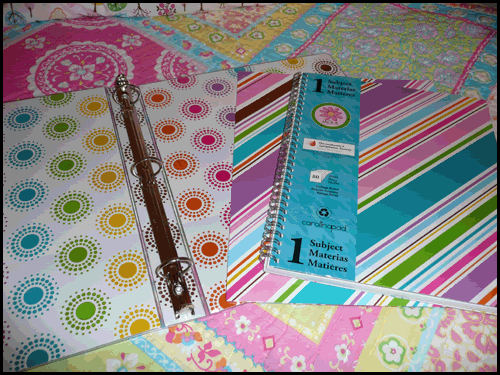 the same set again, isn't the inside of the binder cute? <3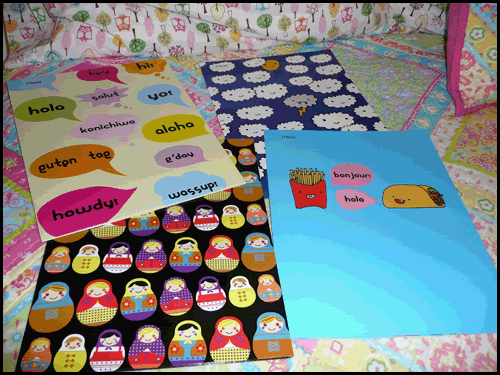 FOUR folders. :) I LOVE these! :D So far, they match nothing but I couldn't leave them on the shelf, I love them so much.
Hello in lots of different languages, the infamous HOLA BONJOUR taco/fries, the happy/angry clouds, and matryoshkas! love them!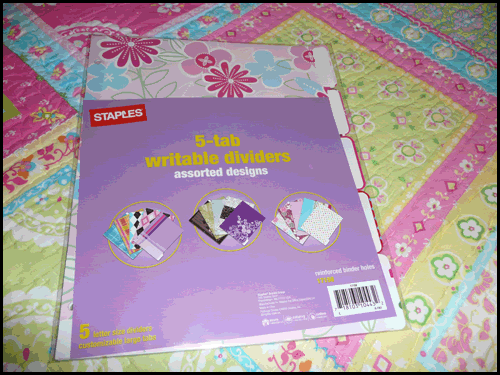 5-tab writable dividers in assorted designs! What fun =) I decided to open these so you could look too!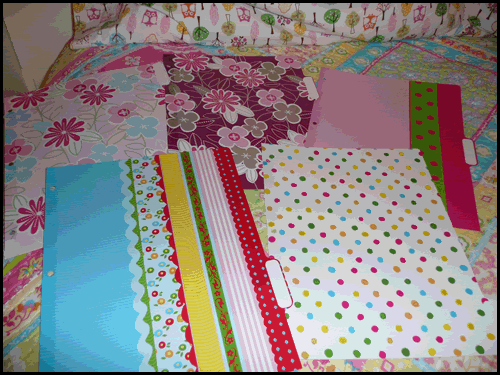 ta-dah! Aren't they pretty? They had notebooks in these patterns too, which I almost got but I'm still looking for cuter designs. <3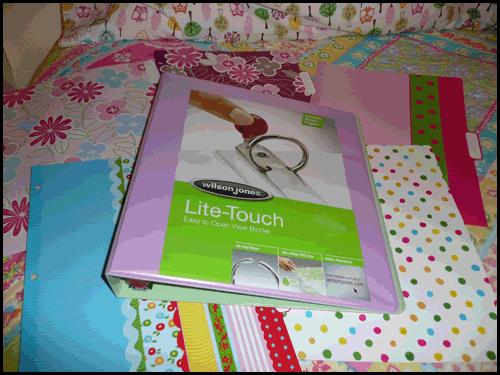 For now, I put the dividers in this notebook... I got it in purple to match the HELLO folder. I plan on drawing my own cover to put in it, I will keep you all updated on that project... :) yayyy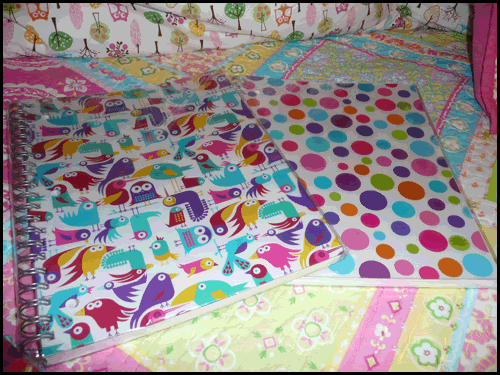 2 spiral notebooks, one with ADORABLE BIRDIES and the other one with fun bright colored dots, yay! :D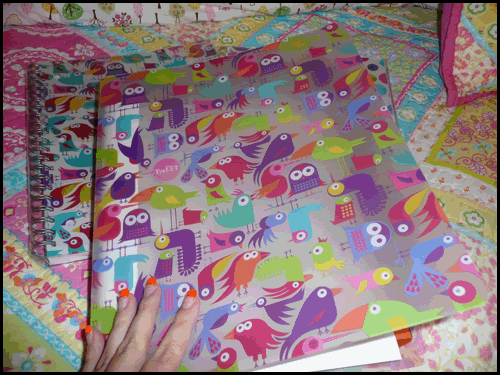 I found the matching binder at another store! :D I was so excited. The birds are a different color on the binder than the notebook, which is nice and oh so cute. <3 the binder says tweet randomly on the cover. :D cute like the twitter bird <3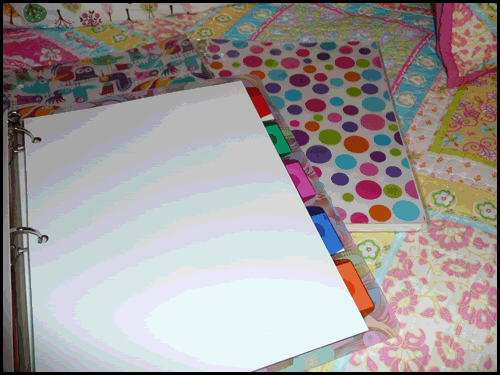 The binder came with 5 tabs already, yay <3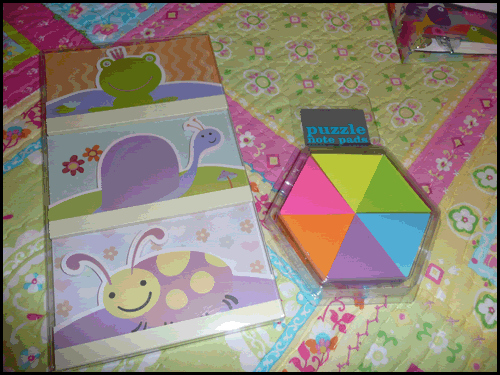 post it note things. I can never leave these on the shelf, they were too cute to resist! I have a seriously weakness for stationary/notepad/post it things. D: The first is a 3-D set of a frog prince, a snail, and a ladybug! these are like 50 die cut sheets of each animal, then the backgrounds are also separate patterned notes, how cute. :) The other is a puzzle notepad with 6 different colors!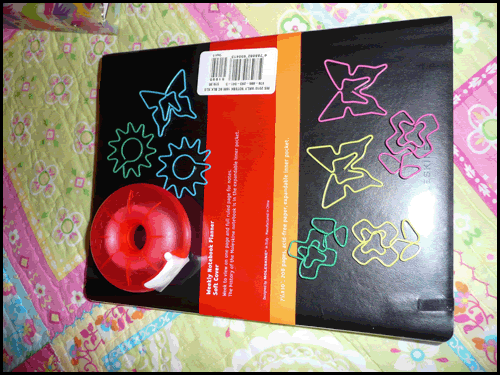 I got fun shaped paperclips! These were all in a little sack for one dollar. <3 there are flowers, butterflies, and suns. the pink thing is a scotch tape donut dispenser. :) it looks red but it is pink. all of it is on top of my new moleskine weekly notebook planner for july 2009- december 2010.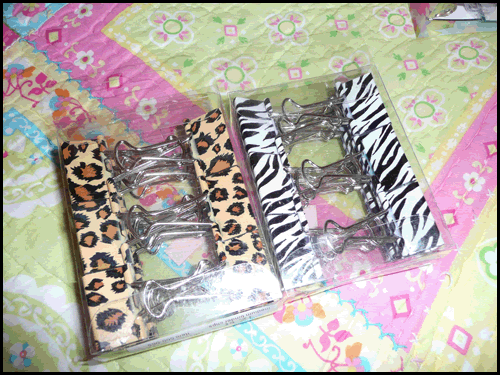 leopard and zebra binder clips! each pack was one dollar. :) I had this weird teacher last semester who would not let you turn in assignments with staples, so i went through a lot of these last year, so I got more. :)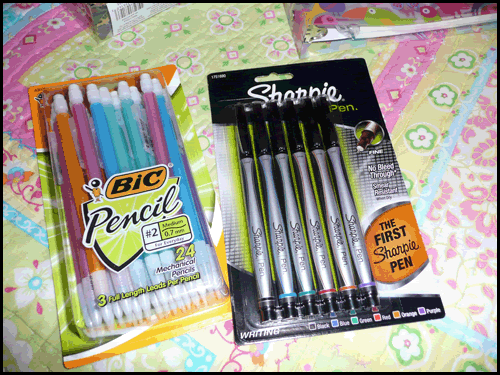 a new 24 pack of mechanical pencils. I don't refill leads, I just throw them away... :P Pastel colors, with hints of glitter! These are 0.7 mm, medium leads.
Next is a pack of the FIRST SHARPIE PEN. Cannot wait to try these! They claim no paper bleedthrough! Which would be AMAZING. :) This cool pack has black, blue, green, red, orange, and purple. :)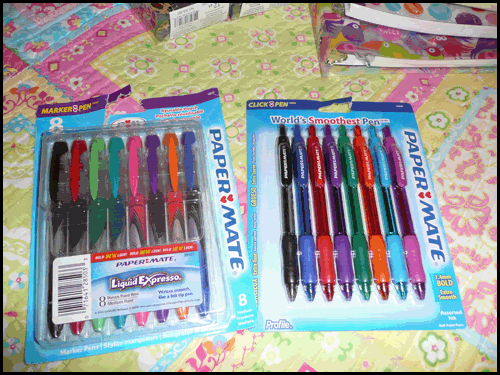 I found these today in the clearance section because of their damaged packaging! left is the papermate marker pen with reusable pouch. right is papermate ballpoint pen <3 cannot wait to test these. :)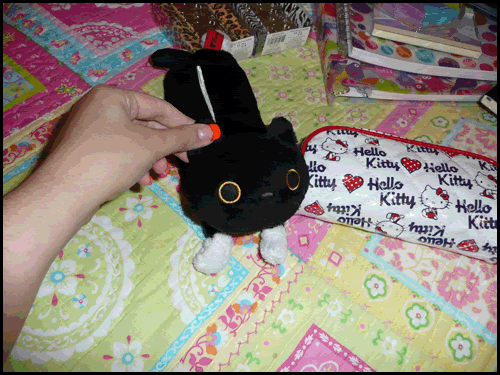 my TWO new pencil cases. I bought the HK one first, but my fiance bought me the SOCKS one at the otakon anime convention because I really wanted it. :) I think I will use the HK one first because it is bigger. I may end up just adding Socks to my plush collection... hehe :)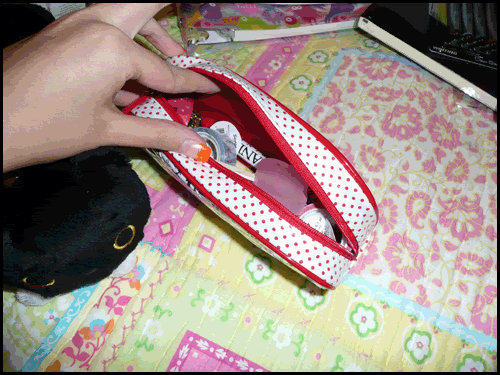 why hello there, whats inside miss HK pencilcase? <3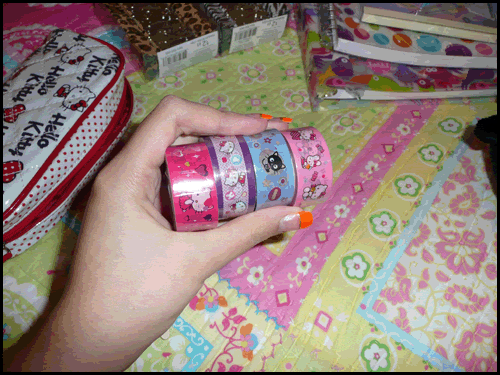 DECOTAPES! I have three HK decotapes and one Chococat <3. I do a lot of penpaling, and am always looking for new ones. (hint hint) =) these are to decorate packages/envelopes! :D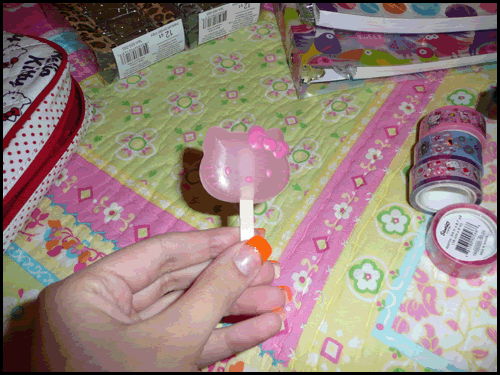 yummy <3 a HK shaped popsicle eraser! :D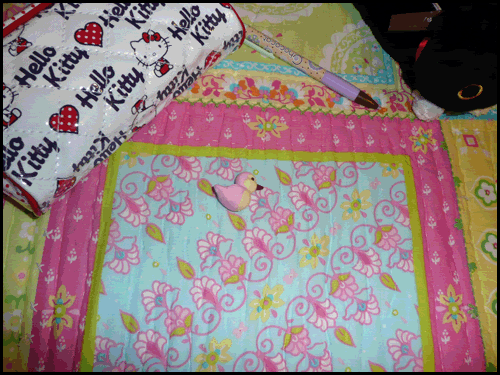 a tiny pink hummingbird eraser. <3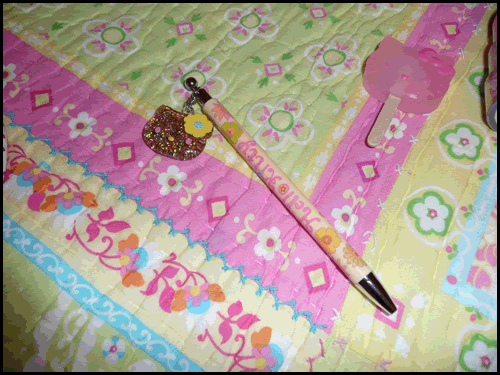 a tropical hello kitty pen! miss HK is all glittery in this one, love it! :D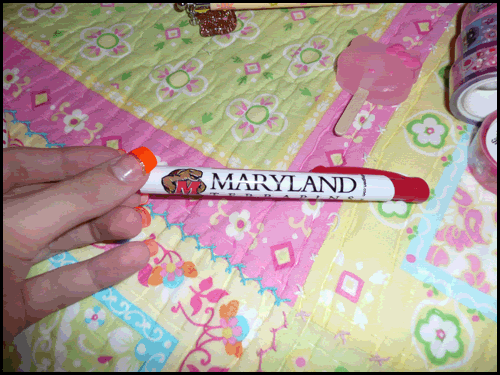 a terps pen! this one i got today, I couldn't leave it behind. <3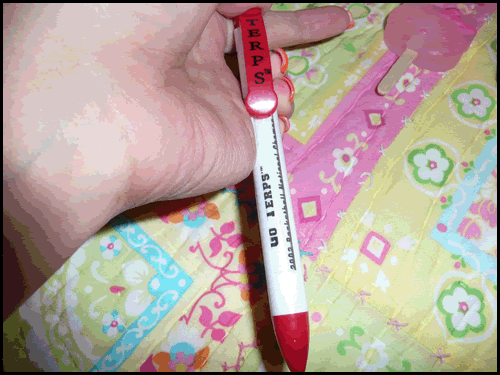 there is a little window in the side, and when you click it, it displays different messages such as Go Terps! :D glee.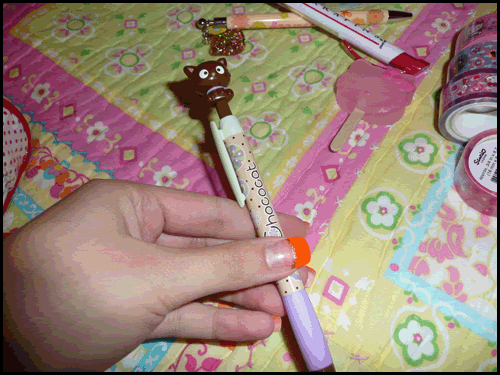 A Chococat mechanical pencil! :) This one I will refill! ;)
A "lolita" style HK pen. :) She has a huge bow on her head with glitter.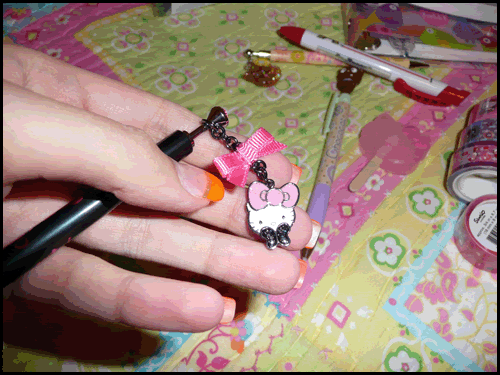 a close up of the charm! Isn't HK cute? <3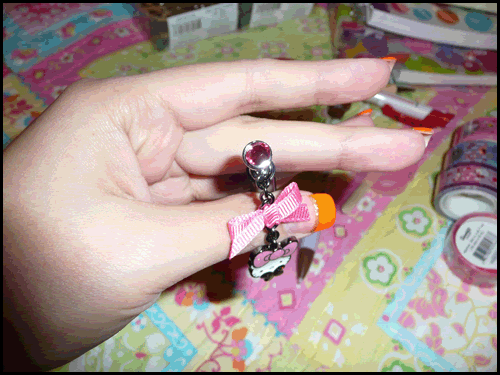 A jewel on the tip! So cute! :D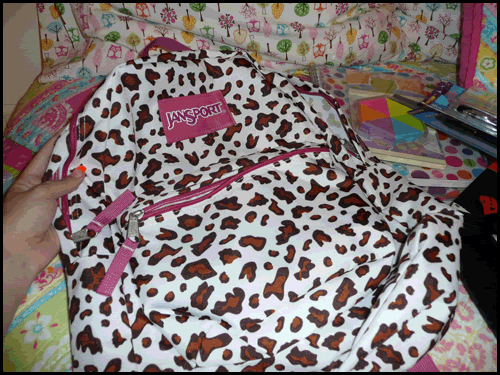 ... last but not least, my new backpack. My old one was all torn up. This is my last year, so I figured I'd treat myself to a fun backpack! This one is a bit smaller in capacity then my last one, but I will love it just the same!
That's all folks! I'll post the rest of my goodies as soon as I find the perfect ones. :) Still searching for more notebooks/binders for my other classes =)
PLEASEEEE dig out your cameras everyone and post something too! This community has so many members and I'd love to see it alive again! :D
What did you buy for back to school? Or everyday? :)
Current Mood: accomplished
Current Music: Celine Dion- Where Does My Heart Beat Now?